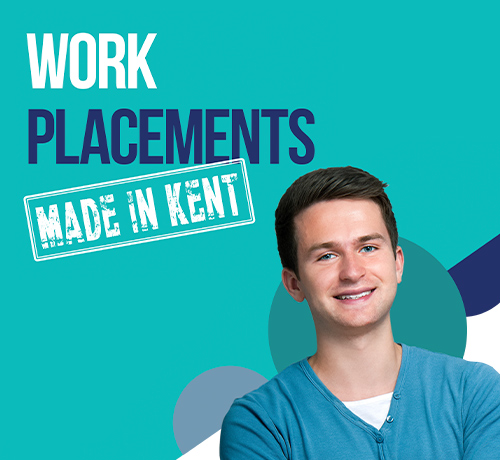 If you live in Kent and want to develop your skills in a workplace environment, then consider doing work experience with us. We're one of the largest employers in Kent and offer a wide variety of different jobs.
Work experience gives you the opportunity to learn about our working environment first-hand. It will help you understand who we are as a local authority and you'll get the chance to develop your skills and behaviours, such as:
communication, including speaking and listening
problem solving
teamwork
using computers, computer programmes and office equipment
showing commitment, initiative and creativity.
We offer a wide range of work experience placements, whether you're in school or college, on a university sandwich year or just looking to try something new. Register your interest today.
Because of high demand and limited opportunities, you can only register your interest if you live in Kent.
Register your interest in work experience with us
Once you have registered your interest, you will receive an email to confirm we have received it. Your details will then be passed to the relevant teams to see if they are able to offer you a placement.
As we get a lot of interest it can take us a while to respond to requests, so please be patient.
Pay
You won't be paid for any work and we don't reimburse any expenses, for example travel to and from your work place.
Hours
Your working hours will be put in your placement schedule. They will not be more than 8 hours a day and will not start before 7am or finish later than 7pm. You will also work no more than 5 consecutive days out of 7. Regular breaks will be provided throughout the day.
Looking after you
You will be provided with a contact name for your placement who will be responsible for you. They'll make sure you know what you are doing and be there in case you need any support or advice. Your contact will also tell you about the work they do and will get you involved where appropriate.
Health and safety
We take the health and safety of all our employees seriously. All of the department managers are required to assess and address the risks to young people before they start their work placement.
Your school, college or university will be responsible for completing a health and safety check.
If you need more information, email workplacements@theeducationpeople.org.