Living and working in Kent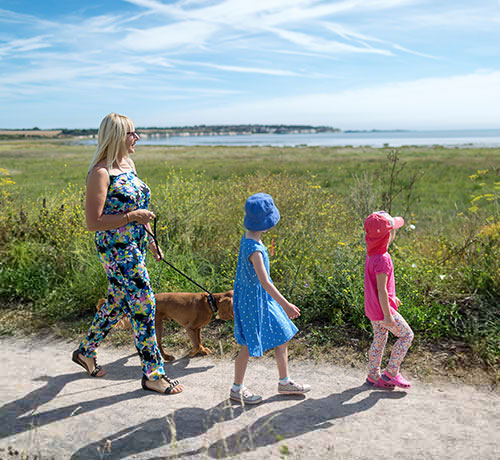 Wherever you are in life, Kent has something to offer.
Kent is the largest and most populated county in the UK with 1.59 million residents and a workforce of 953,900 people. The Garden of England is the perfect place to live, work and play.
With its bustling towns and peaceful landscapes, why not have the best of both worlds and consider working in Kent.
Flexible working
You don't have to live in Kent to work here.
We deliver a huge range of services to our residents, which means our career opportunities are as diverse as the people who live here.
We offer flexible working in many of our roles, and with our outstanding transport links, getting to and from a wide range of locations in Kent is easier than ever.
Getting around
Kent has excellent road and rail links to London and the continent, making it the perfect location for work and leisure.
Kent offers easy motorway access to London and 3 international airports.
By rail, London St Pancras is 17 minutes from Ebbsfleet and 37 minutes from Ashford. Eurostar services run to many European cities from Ebbsfleet and Ashford International stations.
Mainland Europe is easily accessible via Eurotunnel and ferry services from the port of Dover.
Education and childcare
If you have a family, find out about the range of schools and childcare options available to you:
Kent has 4 universities providing learning to more than 44,500 students and in excess of 14,000 graduates each year.
Leisure
With over 1,000 square miles of beautiful countryside, 200 miles of unspoilt coastline and more historic homes and castles than any other county, Kent provides a varied and interesting range of places to live and visit.
We have a number of everything from historical towns and coastal towns to shopping centres and bustling high streets - find out about the different destinations.
With more than 200 parks, 100 walks and many cycle routes Kent is a great place if you enjoy the outdoors.
There are many theatres in Kent including the New Marlowe Theatre in historic Canterbury, and the coastal town of Margate is the home of the Turner Contemporary art gallery, opened in 2011 by Tracy Emin.
Tourism is thriving in Kent, generating over £3 billion to the economy and supporting over 60,000 jobs and set to grow with a scheme to build a £2 billion entertainment resort near Ebbsfleet international station.
A great place to live and work
Kent's Heritage Coast was voted no.4 in Lonely Planet's international Best in Travel – Top 10 Regions list for 2022.
Kent has a lot to offer, with our great schools, vibrant cities, golden beaches and stunning countryside it's a great place to take the next step in your career.