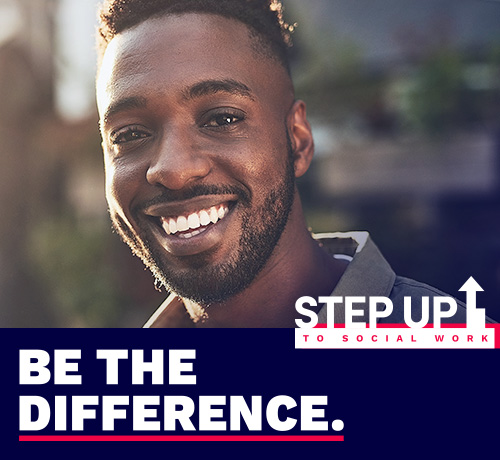 We are looking for 20 aspiring social workers to join the 14-month step up to social work programme which starts in January 2024.
This intensive, full-time programme is for people without a degree in social work who want to become a social worker.
You'll learn through a combination of academic study and real social work experience in either Kent or Medway and will get a postgraduate diploma on completion. You can then register and practice as a social worker and make a real difference.
Do you have what it takes to 'step up' to social work?
Social work is both a challenging and rewarding career, but you need to have the right skills.
You need to be:
good at building relationships
patient
a good listener
observant
an analytical thinker.
It also regularly tests resilience, stamina, and resolve, all of which you will need to succeed.
Earn while you learn
This is a unique opportunity to earn while you learn, as the Department for Education provides a tax-free bursary payment of £19,833 during the programme, and pays university fees for successful applicants. This will allow you to start a new career in social work and pay your bills and living costs while you're studying.
What you'll need to apply
To apply for the programme you need to have:
a 2:2 degree qualification (level 6)
6 months' full-time (or equivalent) direct experience, either in a paid or voluntary capacity, of working with vulnerable children, young people or families, carers or vulnerable adults
GCSEs in English or English language and mathematics at grade 4 (C) or above (or an approved equivalent).
Apply
The programme runs once every 2 years, dependent on government funding, so if you are interested, make sure you don't miss out on your chance to apply.
Apply on the Step Up to Social Work website before noon on Monday 3 April.